Using a CRUT to SECURE the Benefits of a Stretch IRA Trust
Date:
Tuesday, April 27, 2021
Location:
Zoom From Your Location
Speaker:
Charles Bender - Partner, Fox Rothchild, LLP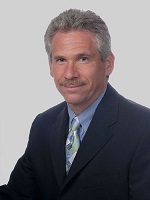 BCEPC and MCEPC Annual Joint Meeting
For additional information on Our Speaker, please Click HERE
With the passage of the Secure Act in December of 2019, most non-spouse beneficiaries of retirement accounts lost the ability to stretch the plan benefit over their lifetimes and defer the payment of income taxes on the distributions. They now are required to withdraw the plan assets by the end of the 10th year following the death of the account owner. This presentation will explore how the use of a charitable remainder unitrust can replicate the benefits of a stretch IRA for clients and their families.