BCEPC Sept. 2016 Meeting - The Economic Outlook
Date:
Tuesday, September 27, 2016
Location:
The Doylestown Country Club
Speaker:
Gary A. Wagner, Ph.D., Regional Economic Advisor - The Federal Reserve of Philadelphia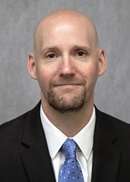 | | |
| --- | --- |
| 5:30 - 6:15 pm | Cash Bar |
| 6:15 - 7:00 pm | Dinner |
| 7:00 - 8:00 pm | Speaker |
PLEASE NOTE: IF YOU CHOSE THE PRE-PAYMENT OPTION AT RENEWAL
YOU WILL STILL BE REQUIRED TO REGISTER FOR THIS EVENT TO PROVIDE A PROPER HEAD COUNT
AND PROVIDE A MEAL CHOICE.
Gary A. Wagner, Ph.D., Regional Economic Advisor
Gary A. Wagner, Ph.D., will discuss the Economic Outlook for the upcoming year. Gary A. Wagner is a regional economic advisor in the Research Department of the Federal Reserve Bank of Philadelphia. He is responsible for conducting research on emerging regional economic issues and informing external audiences on national and regional economic conditions, monetary policy, and the role of the Federal Reserve in the economy. His research interests range from regional economics to state and local public tax structures and from rainy day funds to borrowing costs and pension systems.
Before joining the Philadelphia Fed in 2015, Wagner was a professor of economics at Old Dominion University in Virginia. He has authored or coauthored more than 40 articles and reports, many of which have appeared in leading journals. He received Duquesne University's College of Business Distinguished Research Award as well as Public Finance Review's Outstanding Paper Award.
Wagner has a doctoral degree in economics from West Virginia University and graduated summa cum Laude with a bachelor's degree in economics and political science from Youngstown State University.
Meeting Sponsors