Business Transition Planning
Date:
Tuesday, October 29, 2019
Location:
Doylestown Country Club
Speaker:
Brett Danko, CFP
Business Legacy Planning
This program will focus on setting up a planning process for an owner to make a thoughtful decision as to the future of their business. We discuss contingency plans, the owner's retirement goals as well as how the business will be transferred to the next generation or sold to ensure fairness amongst family members not involved in the business. Various gifting/sale options will be explored as well.
About Our Speaker:
Brett Danko, CFP®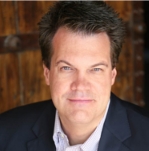 Brett R. Danko, CFP® has worked in the financial services industry for over 20 years and is a featured nationwide lecturer on matters of personal finance. He is regularly called upon by the financial services industry to provide financial planning training to top tier financial advisors and to consult on complex planning issues affecting their clients.
Brett is a dynamic speaker with the ability to deliver complex information to professionals and clients in an easily understandable way. He teaches all the required CFP® Certification Education Courses (Financial Planning, Insurance, Investments, Income Tax, Retirement and Estate) and CFP® Board Certification Examination Prep Courses throughout the United States. He also provides classroom continuing education to industry professionals. Brett is a regular speaker at key client events where he presents on emerging and hot topics in the financial planning arena.
Brett also provides financial advisors continuing education through a subscription service, FP Resource Center, LLC. This service provides 2-4 monthly calls to financial professionals across the country and covers a different financial topic each month as well as strategies how to integrate this knowledge into their practice.
In addition, Brett has his own RIA with approximately 20 financial advisors across the country. Brett is also a volunteer consultant a number of New Jersey organizations that serve women affected by domestic violence. In that capacity, he helps the agency clients address their complex financial planning situations.
Brett grew up in Pittsburgh, PA and is a graduate of the University of Pennsylvania. He lives in Newtown, PA with his wife and two children.
This meeting is being generously sponsored by:

&